Posted by Daniela Elza on Dec 27 2015 | Comment now »
The Solstice has come and gone. I meant to write on that day, but the day was busy. So, it had to wait. So much has to wait because of the busy lives we live. I have been practicing splitting the second this past year. Pushing the time boundaries that define out lives. Stealing snippets of time where and whenever I can.  I think I am getting good at it.
These days between Christmas and New Year's day are my favourite. The presents mania has subsided, somehow it is quieter, people are mellower, and the streets are emptier. I love this peaceful time. Unburdened with expectations running away with themselves. Just being with people I care about, drinking wine, and talking in the glow of candlelight, has been a treat.
Incidentally, the third issue of the Absinthe Poetry Review came out on the day of the Solstice. I am the Green Hour feature in that issue. I have had pieces published in each of the first three issues.
I like their description:
Absinthe Poetry Review exists to present poems made of green fire –
poems that dialogue (metaphorically or literally) with the proverbial green fairy professed to appear with absinthe; poems that are introspective, imagistic, lyrical, maverick and/or esoteric.
I was pleased to find out that The Absinthe Poetry Review has also nominated me for The Pushcart Prize for 2015. Much gratitude to the editor Pan Ska for his attention to my work. You can check out all three issues here (just scroll down).
I have been working on getting some submissions out before the end of the year. Quite pleased with that. Also I am happy with the reworking on my latest manuscript. I like the way it is coming along and shaping up.
In the days of so little light, and such thin light (yes, it is raining again here today)  I am enjoying the quiet and the peacefulness and making the best of it. I hope you are taking this time too for much needed and important work. Even if that means doing nothing. Just sitting and listening to the rain. Just writing down some words that line up in surprising ways.
By now, I would hope, you already know it is not nothing we are doing, but perhaps the most important thing we might do in our lives.
Posted by Daniela Elza on Nov 29 2015 | Comment now »
It was good to wake up Saturday morning to the news that two more new poems have found a home. This time in indefinite spaces journal (US). The poems are fragments from self-portraits and getting the story/line in order. 
In other news, a couple of days at a retreat on Bowen Island is surely doing me some good. I even wrote today. The view is spectacular. I have been busy observing how the light moves. The way it reflects on the pines at dawn.
Posted by Daniela Elza on Nov 09 2015 | Comment now »
This morning I have been working in my living room in that place on the floor where the sun lights up a spot as it passes through the wintery sky. Taking in as much of the light for as long as it shows up in November. Sometimes it peeks from behind the pines and it flits on my eyelashes. In a few special moments we have even briefly looked into each other's eyes.
So what is new? Well, lots, including a new government which seems to have lifted a big worry burden off many shoulders, but what I would like to mention here is the following two very small things.
It was nice to wake up on Sunday to an acceptance of a little poem called at the clinic. It will be forthcoming in Cactus Heart Press, BODIES issue, 14.5. Thank you to the editors for selecting it. I am still struggling with the ending. I feel there is still a better way.
Also the book to which I contributed one sentence is out as well. The sentences are written by different writers. A Rewording Life by Sheryl Gordon is a book of sentences that elucidates and brings clarity to obscure words in collaboration with over a thousand Canadians (Yann Martel, Jane Urquhart, Terry Fallis, Miriam Toews, Wayson Choy, Sass Jordan, Colin Mochrie, et al.). My word is chimera.
The book is hoping to raise money for dementia research. For more on this project, and how to support it, click here.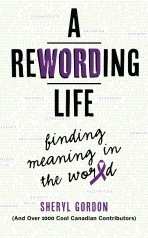 Posted by Daniela Elza on Nov 06 2015 | Comment now »
The Inflectinist Review is a journal that is curated by Portland poets/editors John Sibley Williams and Anatoly Molotkov. I have appeared twice in it, one of those times as a distinguished poet which included an interview as well. The journal is available on line. You can click on the different issues.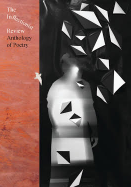 The editors just put out The Inflectionist Review Anthology. I have quite a few poems in it alongside other fellow inflectionist poets from both sides of the Canadian-US border. There are 81 poets altogether within the 202 pages.
Thank you to the editors John Sibley Williams and Anatoly Molotkov for their work on the journal and the anthology.


I love the cover and cannot wait to hold a copy and read it.
In the mean time the rain keeps coming down.
All night,
all morning,
it keeps coming down.
It kept me in bed this morning
and I listened
and listened
till I was full.
Posted by Daniela Elza on Nov 01 2015 | Comment now »
Hello November,
With your one extra hour today and the rain coming down all day. Where did the extra hour go? How your gloom and rain makes me all introspective and unwilling to venture out. How I sit here with my books and thoughts and rain coming down all day.
Here is a song then for you:
Rain all day
Here is some news too:
My poem afloat (on the emotions of bodies is out today in the Absinthe Poetry Review (Issue Two, p. 19).
Check out the other poets in the issue.
The first issue published a collaborated poem between myself and Matea Kulić. You can read it here in Issue One.
I will be the Green Hour Feature in the next (Issue Three) issue with 7 pieces from some more new work. So watch out for that soon.
Also the Revolving City: 51 Poems and the stories behind them Anthology (Anvil Press, 2015) is out with some more new work.
Posted by Daniela Elza on Oct 22 2015 | Comment now »
One of the younger kids in the writing room yesterday told me it was Back to the Future day.
I said: "So, any minute now they will be coming in?"
There was brief puzzlement in his eye, a bit of a double take, then his face lit up.
The next student that came in signed in as Marty McFly.
I love my work. Life has been busy, for sure. I hope to post more soon.
Posted by Daniela Elza on Sep 12 2015 | Comment now »
Word, Vancouver is the new name of Word on the Street. There is so much going on. Here is the full schedule. Hopefully, you can catch a bit or a lot of the events.
Below are the three ways I will be involved: a workshop, and two readings
3:00 pm Wading into the Swamp: Getting Messy with Writing with Daniela Elza
in Alma Van Dusen Room, Vancouver Public Library, 350 W. Georgia Street, Vancouver
Poetry On The Bus
11:30 am The Revolving City: 51 Poems and the Stories Behind Them (Anvil Press $18.00)
With Daniela Elza, Mercedes Eng, Mariner Janes, and Cecily Nicholson. Hosted by Renée Sarojini Saklikar.
Magazine Words
Canadian literary magazine presentations, readings, and panel discussions.
12:10 pm Room Magazine with Daniela Elza and Meaghan Rondeau
Presented by Room Magazine. Hosted by Bonnie Nish.
Posted by Daniela Elza on Aug 25 2015 | Comment now »
Hey North Vancouver,
I will be reading a 15 min set of poems tomorrow at Words on Water, Lonsdale Quay Public Market. Looking forward to seeing some of you there, especially you, North Vancouver. It is rare I cross the water to you. Also bring something for the open mic section of the event.
Here are the details:
Pandora's Collective presents
Features: Daniela Elza, Suzy Malcolm, Kevin Spenst, Sophea Heang
@ Words On Water. There will also be open mic.
Time: 5:00-7:00 pm
Lonsdale Quay Public Market,123 Carrie Cates Court, North Vancouver
(Outdoor performance stage by the fountain, close to the sea bus stations.)
Hosts: Bonnie Nish and Una Bruhns
And click here for the FaceBook Page.
Posted by Daniela Elza on Aug 14 2015 | Comment now »
Dear Armstrong,
I will be seeing you this weekend for the 3rd Annual Armstrong Farmers' Market Literary Festival.
Here is where and when:
August 14 – Friday evening at 6:30 pm – poetry reading "Food for Thought" + Q&A @ the Armstrong Library.
August 15 – Saturday 1 pm to 3 pm – writing workshop @ the Armstrong Library.
I will also be at the Farmer's Market on Saturday morning and will be offering to write you poems, organic ones, of course. So, stop by. Yeah, seriously.
The rest of the time I will be with the bees.