Posted by Daniela Elza on Jun 10 2016 | Comment now »
What's coming up in the next few months? Here is the line up so far. I will keep updating the information as it comes in.
June 25, 2016
House concert. Poetry and Music with Clyde Reed and Jared Burrows. (I hear it is sold out)
July 3, 2016, 7pm
Al Rempel will be launching "Four Neat Holes" (Leaf Press, 2016) and Geoffrey Nilson & myself will accompany him. "Four Neat Holes" is a short suite of thirteen poems that examines loss and grief through the eyes of four children growing up and coming of age. I will be reading some new work. Sunday, July 3rd, at 7pm at People's Co-op Bookstore, 1391 Commercial Dr, Vancouver. Free Event. Books for sale.
August 9th, 2016, 7-8:30pm
Writing workshop at the Revelstoke Public Library, 605 Campbell Ave, Revelstoke, BC.
August 11th, 2016, 7:30pm
I will be reading at flywheel reading series alongside Martin West, Richard Kemick, and Ashley-Elizabeth Best. @ Pages Bookstore, 1135 Kensington Road, at 7:30, Calgary.
August 13th, 2016, 1-4pm
Writing workshop (1pm-2:30pm) and Poetry Reading (3pm-4pm) at the Salmon Arm Public Library, 285 Piccadilly Mall, 1151 10th Ave. SW, Salmon Arm, BC.
August 14, 2016, 2pm-4pm
Featuring at Poetry New West Reading Series with Raoul Fernandes. There will be open mic too. 2-4pm at Original's Rstaurante Mexicano, 800 Carnarvon Stree, New West. The series is run by local poet Alan Hill.
If there are any questions, please contact me. Hope to see some of you here and there this summer.
Posted by Daniela Elza on Jun 10 2016 | Comment now »
I can taste summer. Literally.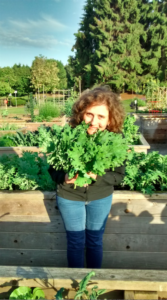 The garden is flourishing and there is an abundance of kale. The last few weeks we cannot keep up with it.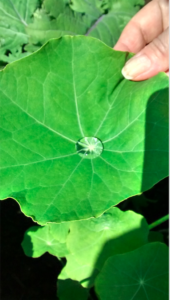 We planted some nasturtiums too. The leaves delight me. Just imagine what happens when the flowers come in.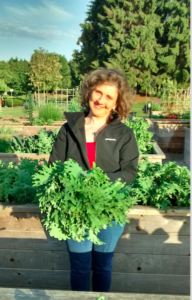 We have been picking kale every other day and my friends have been enjoying it too. I am remembering all the things I can do with it. We are even freezing some of it.
How does your garden grow?
I am updating my reading and workshop schedule for the summer and will post the line up of what is growing on the literary front in the next post.
Posted by Daniela Elza on May 24 2016 | 2 Comments »
There is one thing I can always celebrate with a clear conscience and enthusiasm. That is the day of the alphabet, the day of the written word. Bulgarians celebrate the written word on May 24th each year.
I can delight in such a celebration the way I delight in spring blossoms.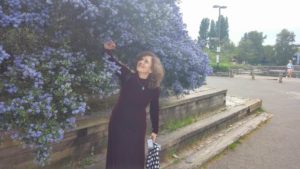 The way each bloom accumulates to display the splendour of the whole bush, the same way each letter, each word accumulates to display a big thought, a big heart, a big idea.
So, happy alphabet day.
Read a poem.
Buy a book.
Read something to inspire you today.
Write to someone. Write something for yourself. Do whatever it is you do to celebrate the miracle of the written word. Can you imagine a world without written language today? Spend some time imagining that too.
Here is for the moments of beauty, love, and awe we can share through words.
Posted by Daniela Elza on May 06 2016 | Comment now »
I have three poems accepted in the Mental Health Anthology, A Phoenix Longing, which will accompany the Northern Ireland Mental Health Film and Arts Festival.
The three poems that will be included are:
I hold you this way
through you
too long now
I also submitted some amazing poems written by Alex Winstanley, who is sadly no longer with us. I was working with him on his latest manuscript when he passed away. Some of his work will find a home in this anthology as well. Thank you to the editors for their enthusiasm and support.
Another poem that came out in the last few months was one I wrote for poet Kate Braid. The After You project is one where you write a poem after or for another living poet. And it becomes a chain in which each next writer writes for or after another. Here is the one I wrote for Kate:
The invitation came to me from poet Arlene Ang who wrote a poem after me. I was honoured and touched by this gesture. Who would not?
Here is the poem Arlene wrote.
Thank you, Arlene.
Posted by Daniela Elza on Apr 24 2016 | Comment now »
Another busy month. Spring break is gone.  The little garden plot is planted and the kale is about three inches tall already. Back at the Writers' Room doing exciting work and witnessing wonderful writing by young people. I love the work I do.
The first Okanagan Writers' Festival has come and gone. Penticton, you did it again. Thank you for making me feel so welcome.  Last I saw you was when I launched my book the weight of dew in 2012.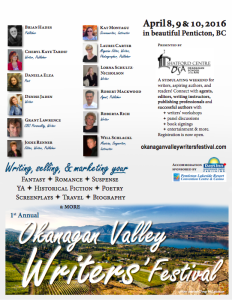 Thank you to the Writers' Festival organizers. Thank you to those who came and worked hard in the workshops. Thank you for your amazing feedback. And for coming to the final Paper Trails reading after two intense days.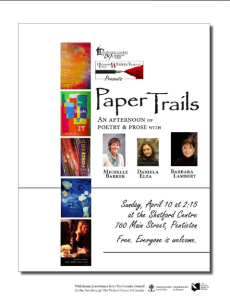 Thank you for your support and for purchasing books. I will sing for you again, Penticton!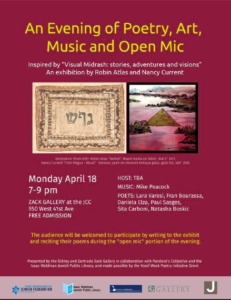 During April I also wrote to the current art exhibit at the Gertrude Zack Gallery.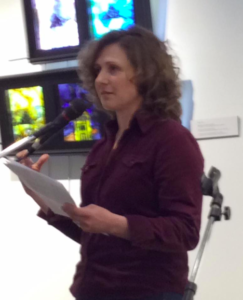 We had a night in which we featured the poetry written to the art with the artists in attendance.

[Photos above are courtesy of an audience member]

It was great to spend time with the kids as well. Listening to them play guitar and cello always delights me. Important conversations, off-screen time. They are now teaching me how to put away my computer and not to text on the cell phone when we are together. Love it. I must have done something right.
Hope everyone is having a great April.
Happy birthday to my sister and my dad who were born in April. Best wishes for a beautiful year ahead, good health, and much love to you both.
Posted by Daniela Elza on Apr 08 2016 | Comment now »
After a bit of a dry spell, I got two acceptances in two days. Today three more poems are getting more than my love and will start their journeys into the world. This never gets old.
their thin mouths will be published  in Don't Talk to Me About Love, 2016.

plotting and lost language will be in the next issue of Word Magazine, 2016.
Thank you to the editors for selecting these poems and also for the effort they make to pay writers they publish.
Posted by Daniela Elza on Mar 25 2016 | Comment now »
"Life isn't a support system for art. It's the other way around."
—Stephen King
Posted by Daniela Elza on Mar 22 2016 | Comment now »
Happy Spring to all. I am ready for spring! Here is what is coming up in April that I am getting excited about. I will be giving a number of workshops in Penticton at the Okanagan Valley Writers' Festival. Check out the schedule if you are in the area and please help spread the word to people you know might be interested.
Here is the info on the festival and in particular on the things I am doing:
Okanagan Valley Writers' Festival, April 8-10: Bringing writers, authors, and book-lovers together in Penticton. Choose from 16 workshops presented by publishers, agents, editors and successful authors on writing, selling and marketing your fiction, creative nonfiction, poetry, songs, and screenplays.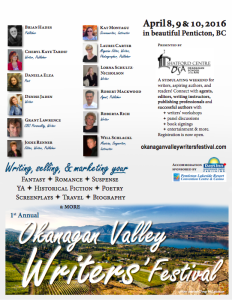 Here are the workshops/talks/readings I will be giving.
April 8, Friday, 4pm
Extra!
 
Workshop: Wading into the Swamp: Getting messy with writing
In this workshop we will generate writing through prompts. We will discuss the importance of the generative process, its messiness, shapes, forms, and its discoveries. There will be time to share. Bring your curiosity, your questions and your passion.
Friday Evening welcome and entertainment
I will be contributing to the evening performances.
April 9, Saturday, 9:30 am
A2: Poetry workshop: What's in an Image:
In this workshop we will work with images and objects. We will explore their significance in our writing and how they could help us in addressing bigger questions. Bring an object with a story, your curiosity, your questions and your passion.
.
April 9, Saturday, 11am
B2: Poetry Salon      
Where do I begin? The first line of the poem is missing. In its wake— the sense of sudden water, the stillness of an egret… What is poetry? Where does it come from? What is poetic attention? How do we cultivate and sustain the poetic consciousness? Bring your questions to this celebration.
.
April 10, Sunday, 9:15 am
D2: Selling Poetry: Publishing
We will look at the business aspects of writing from the perspective of a publishing poet. Where do you submit? How often? How wide? How do you deal with rejections? What about contests? Do you have a manuscript and are embarking on finding a publisher? Bring your questions.
.
April 10, Sunday, 1:00
Extra!
Waking through walls: Having fun with rejections
In this workshop we will play with rejections. We will look at a gamut of real rejection letters, break down barriers, examine what rejections mean in our lives and on our writerly journeys. Whether you are a rejection veteran or have not received your first rejection yet, come and help tease some wisdom out of the inevitability of rejections.


.
April 10, Sunday, 2:15-3:15pm
Paper Trails
Please join us for Paper Trails—a multi-genre reading with authors Daniela Elza, Barbara Lambert and Michelle Barker. Their respective writing paths will lead listeners down sun-drenched Tuscan roads, to childhood memories, crows and snow, and along the emotional landscape of departure. You'll meet an ageing Barbie and get the answer to that elusive question of why you only ever see one shoe by the side of the road. April 10th, 2:15-3:15pm @ the Galleria, Shatford Centre, 760 Main Street, Penticton. Free Event.
.
Extra!
20 min. One-on-one consultations
To book or sign up for the Extras!: Call 250.770.7668 to book.
Posted by Daniela Elza on Mar 08 2016 | Comment now »
In celebration of women today
and every day around the world.
For all those who fight the small daily battles
and for those who fight the big ones.
None are insignificant.
Happy International Womens' day.