Posted by Daniela Elza on Jan 17 2022 | Comment now »
Worth More Standing: Poets and Activists Pay Homage to Trees
This book is edited by Tofino Poet Laureate Christine Lowther and will be out April, 2022.
I have two poems in it: inhabitions and Now & Then. Now & Then is a poem written between myself and Bren Simmers – a poem between two.
Poets, both settler and Indigenous, pay tribute to trees through reflections on the past, connections to the present, and calls for the protection of our future.

In Worth More Standing: Poets and Activists Pay Homage to Trees, celebrated poets and activists pay homage to the ghosts of lost forests and issue a rallying cry to protect our remaining ancient giants and restore wild spaces.

Themes of connection, ecology, grief, and protection are explored through poems about trees and forests written by an impressive number of influential poets, several of whom have attended the recent Fairy Creek blockades and still others who defended BC's old growth trees in Clayoquot Sound nearly 30 years ago.
Posted by Daniela Elza on Dec 25 2021 | Comment now »
I am excited that an essay I have been working on for a while has now found a home in the Queen's Quarterly. I appreciated the discerning and sharp eye of the editor who guided it to its final form. Thank you, James Carson.
The essay is a family memoir of all the stories that have circled around dinner tables and gatherings, which I wanted to put together and make better sense of. Many are of the war years in which my grandparents and great grandparents were caught in. And in the process the realizations and confirmation that we are links, and not fragments in this whirling world where right now it is so easy to feel alone, and disconnected from people and things.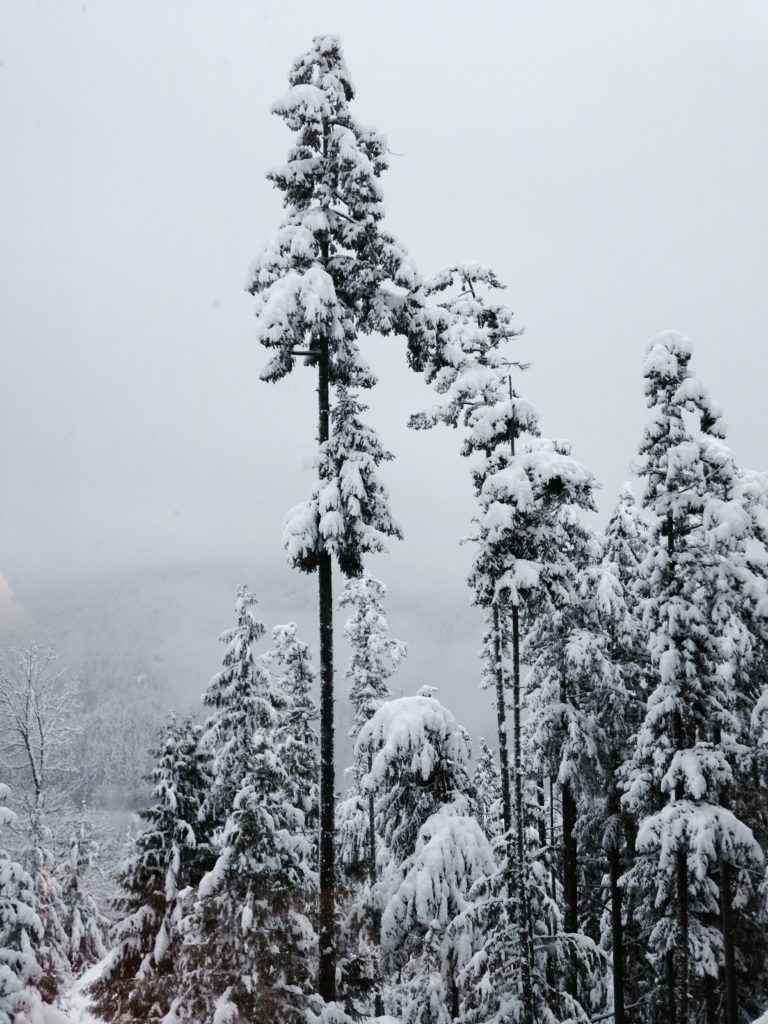 And in that spirit I wish you all holidays filled with warmth, rest, creativity, much laughter and cheer with friends and family.
May the new 2022 be kinder, healthier, more peaceful and hopeful.
Posted by Daniela Elza on Nov 22 2021 | Comment now »
It has been an unpoetic year in which I have written few poems, but it feels good to see some going out into the world.
In our housing crisis it's good to see two more poems find homes.
Posted by Daniela Elza on Nov 05 2021 | Comment now »
It has been a good year for collaborated poems finding homes. Earlier in the year, Riddle Fence published three. One will be in the Worth More Standing tree anthology, and these four just got accepted for a community themed poetry anthology by Gertrude's Writing Room which will be edited by Vanessa Shields & Irene Moore Davis.
is your house on fire (with Elena Johnson)
truss (with Kevin Spenst)
Sanctuary (with Onjana Yawnghwe)
Fire Song (with Alan Hill) 
Posted by Daniela Elza on Nov 04 2021 | Comment now »
The Fall issue of Write Magazine has a piece I wrote for their Writer's Prompt section on the mischief and possibilities of words, titled: *In-Visible Ingredients of Being a Poem*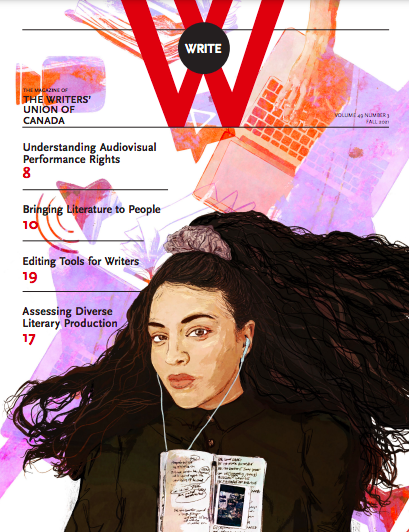 Posted by Daniela Elza on Sep 26 2021 | Comment now »
For the 30 days of September, I have been sending a tree poem a day, written by different poets, It is addressed to the Premier, Prime Minister, select ministers, MLAs and party leaders and ask for policy to protect our ancient forest ecosystems. Here is the letter I sent with my poem below. Each author that submitted a poem helps write the blurb that introduces their poem.

Dear Premier Horgan, Prime Minister Trudeau, Ministers, MPs, current and future MLAs,
It will take extraordinary vision and concerted effort on many fronts to combat the climate crisis. But fighting the ancient-forests defenders and protectors is not one of them.
The injunction at Fairy Creek is in court, while the ancient-tree massacre continues. While we wait for the judge's decision, the polls painted a picture of a Canada that wants you to work across your divisions, a Canada that needs you to think bigger and bolder. Our elections are not a popularity contest. Please commit to more than words. Stop the ancient forest logging, protect the people who are peacefully protecting the ancient ecosystems at Fairy Creek against police violence and violations. Stop policing our right to clean air, diverse ecology, and our chances for survival.
In a recent Globe and Mail article Grand Chief Phillip said, "You can't simply parcel this off as an Indigenous cultural rights issue. You can't parcel it off as an economic issue. You must remain focused on the fact that old growth forests in British Columbia are at the point of extinction. We all have a responsibility to do whatever we can to protect them." While we are waiting for government policy, adults and youth are putting their bodies and lives on the line.
I am a writer and educator who spent the last pandemic year writing poems to trees with my students. Many have not seen these ancient giants. Many do not know the names of trees. They have questions I can not answer. Our policies do not make sense for the bold action we need to take today to preserve our life support ecosystems. I have to ask: WHY?
Studies repeatedly reaffirm that "Trees are the most efficient air conditioner we've got". In our urban environments this has become particularly hazardous and urgent in the recent heat waves. In other words, stop cutting down our most efficient cooling systems on the planet.
I am sending you a tree-poem-a-day this month to inspire you to implement policies that will protect our Fairy Creeks, our ancient forests, our home, our children, and their future.

Instead of spending so many millions of our tax money on policing for corporations, put these efforts and funds into a vision we can all gather around. Work across parties, across provinces, and across borders. The planet knows no boundaries, or political divides. This inaction will cost us a lot more down the road, as the pandemic has shown.
Just like the housing crisis (enabled by policy) is manufacturing homelessness at unprecedented rates, destroying our ecologies is rendering many species homeless and extinct.
To destroy what is irreplaceable is to steal from the future.
DAY 15 – Today's poem is one of mine. I'm sending it on my birthday. I wrote it after a friend took me to Cypress Falls on a different birthday. I had not been out for so long, I teared up just smelling the wet earth and listening to the river. It was a stunning reminder how much we need these trees to be part of our world for the sake of survival ultimately, and daily for the sake of mental health and our sanity.
May the poems each day give you inspiration, and courage, to protect the natural wealth we are abusing and losing.
Kind Regards,
Daniela Elza
cypress falls
by daniela elza
the river rushes through the canyon—
a sound to the right of prayer.
rock formations—
two salmon side by side
on the water's edge.
we follow a trail of warnings. we are
trespassers
into this solitude.
trees so tall
only a forest of roots can hold them.
and those that fell
did not fall easy—
still clutch rocks plucked from earth
in towering upturned roots.
architecture committed to straight spines.
cedar spires twisting up into the light.
hollowed out arches.
a filigree of roots binding earth.
and the delicate call of birds
draws tears from this
urban clump
I have become.
the soft animal body of a fallen tree
bristles with moss
glistens in a rare afternoon sunbeam
grazing the forest floor.
we drink the air and are dizzy.
we listen to the river and grow dumb.
we stand still and are stilled.
stand as if we belong here.
balancing souls between cedars and pines.
This poem previously appeared in Heartwood: Poems for the love of trees (June, 2018).
Thank you to Creatively United Community for posting the it on their blog as well.
A couple of interesting articles and analysis I have read recently:
Posted by Daniela Elza on Aug 11 2021 | Comment now »
My poem moving the linguistic furniture around (in a city of unreal estate has been homeless for a while. As of today it will live in the debut issue of the The Spotlong Review. Thank you to the editors who wanted this poem in their company and thank you to Robin Susanto for the photo.
Read the poem here.
Check out the rest of the issue here.
Posted by Daniela Elza on Jul 11 2021 | Comment now »
This summer I am looking forward to the first issue of The Spotlong Review, which will have one of my poems from the series of moving the linguistic furniture around. The first one of those came out in The Capilano Review in 2013, issue 3:20, on page 139. This is the second one to come to be published.
moving the linguistic furniture around (in a city of unreal estate
Riddle Fence has also selected three collaborated poems that are slated to come out in Issue # 41.
translations (written with Hanako Masutani)
Bandinage (written with Christina Shah)
waiting (written with Elena Johnson)
Posted by Daniela Elza on Jul 08 2021 | Comment now »
I have been busy reading up on co-ops and figuring out what the city is up to. After a decade of negotiating with co-ops and refusing to renew their leases, they now want to rush a report that was half baked, unclear, problematic, and not acceptable to co-ops.
I sent them my reciprocal survey in February in a parody response to their incompetent and meaningless survey, (thank you Tyee for publishing it). I also sent a letter to each of them then.
This week I had to write a new one. Click here for my open letter to council.
The report came out before a long weekend, with barely any time for people to be able to read or digest. I sent Council and Mayor the letter the day before council met for discussion and vote. Yesterday I spoke for 5 min in the hearings for the report. There were over 60 people signed up to speak. I did a shift from 9:30am to 5pm and spoke just before 5pm. I was # 17.
One thing I said before council yesterday is that it is perhaps because of the long co-op leases that co-ops have been protected from the city up till now. Now that the leases are expiring, they cannot wait to mess with co-ops. They are acting like they are either ignorant of what co-ops are, or they are actively trying to run them into the ground. (Or, they are so out of touch that they have completely forgotten they are not a corporation and have social responsibilities. Ok I did not say this last part). I suggested co-ops are an essential service and they should be treated as such. And it will do well by them not to even charge higher than what they charge them now. We know co-ops can pay that amount. Or be even more forward thinking and for those co-ops who have paid for the land after 30 – 40 years, like ours, to stop charging them all together. The land is paid for. Besides, it is not our land.
The problem with all the delay in signing of leases is causing co-ops financial and other kinds of hardship. So we have to hold them responsible and accountable for the damage this is causing.
I have another piece I am looking for a place to publish. It is longer, in the 4000 words range. Hopefully that will find a home too.
You can see I have been busy with finishing term, civic action, and working towards the preservation of the only affordable housing left in Vancouver. Also working on my book, for which I have reserved the bulk of this summer.
I was deeply moved to hear the community come together in defence of co-ops and dispel the myths that the city is circulating, or believing. They have outdated models, protocols, and policies, with no metric to calculate or account for the 1000s of volunteer professional hours that go into running co-ops. And they want to tie them to the market rent which has made the city unlivable.
The extraordinary times we live in will take extraordinary vision to solve. We need a new politics to live up to an extraordinary vision. The one we have right now does not work, and it looks like it will be hard to fix. Tonight Council meets. Keep your fingers crossed.