Posted by Daniela Elza on Apr 12 2010
Karyn Eisler, from Living ?s is inviting you to an April garden party. I got the link from a friend in Germany to discover Karyn is right here in Vancouver where I live.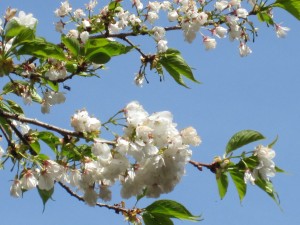 Of course, I had to submit. What is most wonderful is that you can too. No matter where in the world you are. Snap a shot of what is growing near you. Or what is not growing. Make this a truly around the world garden. I know some people's gardens are still under snow. Send a snow garden, then. This is part of the life of the garden.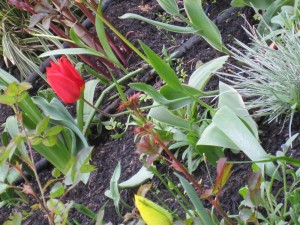 It makes you pay a certain kind of attention to what you see every day, and almost forget it is there. Perhaps those overlooked minute flowers that you did not plant. Or perhaps that thought that is lingering at the back of your mind but has not quite caught its words, or images to take shape. Lingering questions that we had not quite had the time to water, grow. I know I discovered a few things in the process.
Or just go walk around.
Fill your eyes.