Posted by Daniela Elza on Aug 11 2012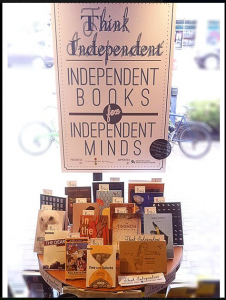 Since you keep asking where the book is available, here are the indie bookstores that carry or have ordered my book so far are:
Hooked on Books (Penticton)
Otter Books (Nelson)
Mosaic Books (Kelowna)
Cadboro Bay Books (Victoria)
Black Bond Books
Galiano Island Books
Blackberry Books (Granville Island)
SFU Bookstore (Burnaby & Harbor Center)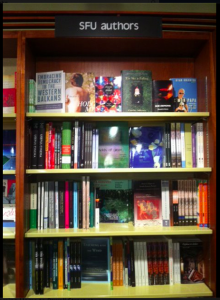 Here is the latest spotting. In the SFU Authors section of the SFU Bookstore (Harbor Center).
Support these bookstores and their efforts to provide space for us to browse and have that bookstore feeling of getting lost for a while. Make them your first choice. And on your way out of the bookstore thank them for not giving up on poetry.
Others who have picked up my title are: libraries, library wholesalers, US wholesalers, Amazon.com and Chapters.