Posted by Daniela Elza on May 24 2016
There is one thing I can always celebrate with a clear conscience and enthusiasm. That is the day of the alphabet, the day of the written word. Bulgarians celebrate the written word on May 24th each year.
I can delight in such a celebration the way I delight in spring blossoms.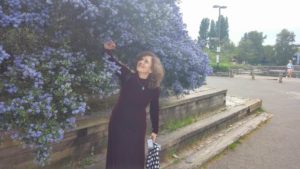 The way each bloom accumulates to display the splendour of the whole bush, the same way each letter, each word accumulates to display a big thought, a big heart, a big idea.
So, happy alphabet day.
Read a poem.
Buy a book.
Read something to inspire you today.
Write to someone. Write something for yourself. Do whatever it is you do to celebrate the miracle of the written word. Can you imagine a world without written language today? Spend some time imagining that too.
Here is for the moments of beauty, love, and awe we can share through words.