Posted by Daniela Elza on May 16 2018
I will be a featured reader at Poet's Corner at Massy Books on June 20 @ 7:30pm. There is an open mic component of the evening, so do bring a poem to share. The features read 20-25 min. There is a little time for questions as well. Come join us. Wine and books for purchase. If you have requests for specific poems you would like me to read, let me know and I might be able to work them in.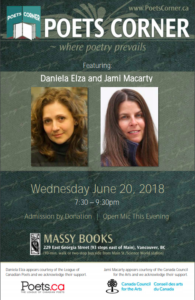 Thank you James Felton and Massy Books for hosting this series.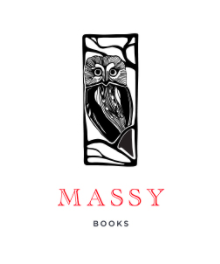 Thank you to the League of Canadian Poets for funding me.