Posted by Daniela Elza on Apr 04 2020
I cannot travel, but these 40 copies of my book can. And they have arrive. It never gets old to open a box of something that was years in the making and to the last minute there are worries about how the colours will look on the actual book, or how the print and paper will feel when you crack the book open.
Today I am making a few deliveries after work to a few excited friends to their doorsteps. And reading them a couple of poems through a window a-la-Romeo-and-Juliet style. Let's call them poem serenades.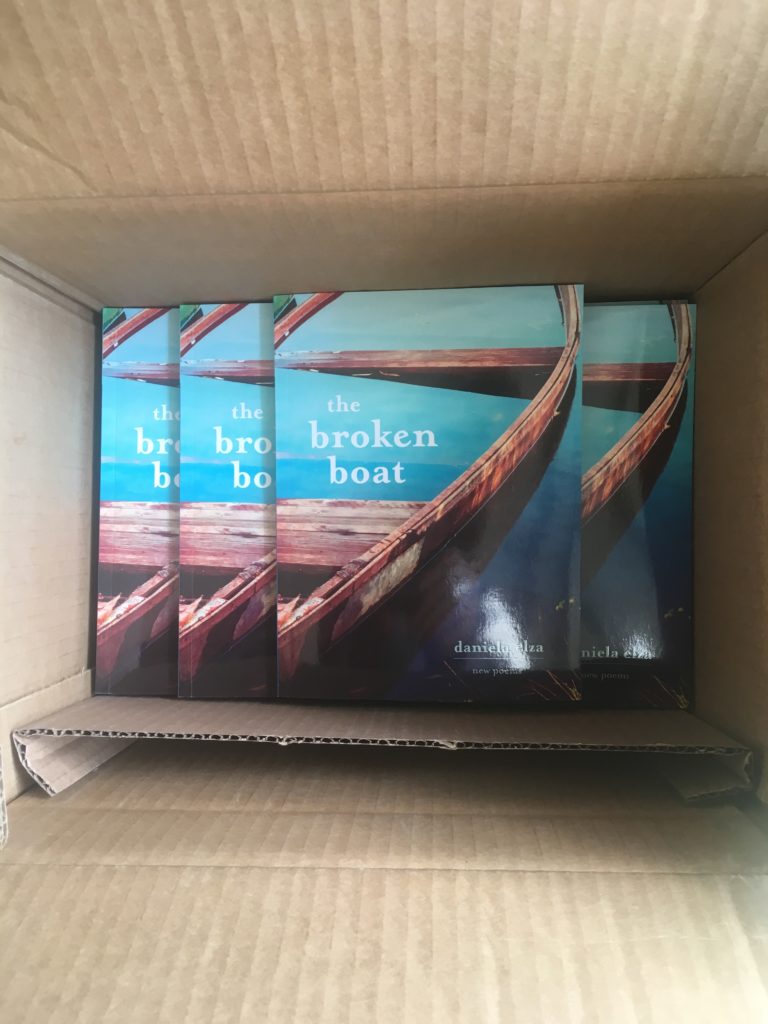 For those who wish to order copies to arrive at their door, here is the publisher's website. The price of shipping is included in the price when you click on the book, that is the total = Book + Shipping.
Hope you are all doing well and keeping healthy and safe. The world changed overnight.