Posted by Daniela Elza on Oct 16 2020
The cover is done and the chapbook is heading to the printer. You can preorder your copy now.
slow erosions is published by Collusion Books. The poems in it are written in collaboration across the miles with Arlene Ang. The image on the cover, dated 1893, is one of the first "celestographs" made by laying a photographic plate outside at night. The plate reacted to atmospheric particles and temperatures, so it turned out to be a long-exposure photograph of dust. The skyline is of Venice, where Arlene and I met after writing together for seven years. We began writing collaboratively a decade ago.

You can now preorder the chapbook, or the whole set of three, on the website. This is a set of three chapbooks all written in collaboration between two, and they are the inaugural set. So another first.

Click here to preorder.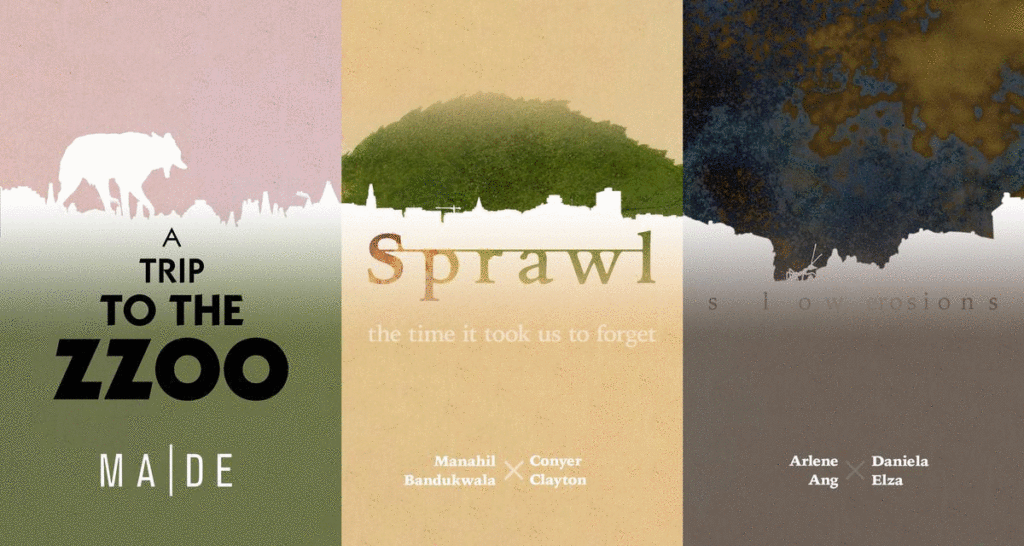 Thank you Andy Verboom for editing, design, coordinating across three chapbooks, and 7 people, and publishing this long exposure of our collaboration, this labour of love.