Posted by Daniela Elza on Nov 02 2022
I am facilitating this workshop with my colleague Hanako Masutani. It is part of the Community Workshop series at The Writers Studio at SFU. There are still some spots left. Sing up here: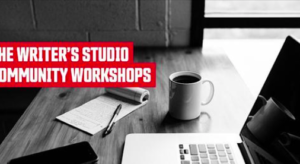 TWS Community Workshops: Multi-Genre Writing Kickstarter
Description:
Can't decide whether your creative writing idea would be best as a poem, memoir, essay, or short story? In this course, you won't have to decide. Roll up your sleeves and play with multiple genres in this 2.5-hour appetizer of cross genre fun! You will learn some of the conventions of different genres and celebrate your writing discoveries and successes.
 Instructors: Daniela Elza and Hanako Masutani
Let me know if you have any questions.