Posted by Daniela Elza on Apr 18 2013
Last weekend I got to hold milk tooth bane bone for the first time.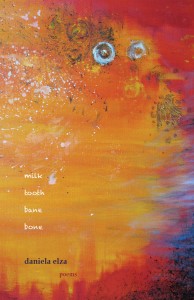 Here is Ursula Vaira (my publisher) and myself in the moment when she gave me a copy of the actual book. The real thing.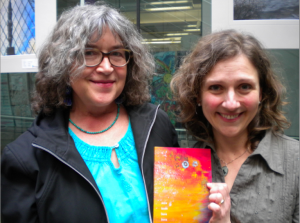 And Monday night was my read/talk/write at the North Shore Writers Association. There were about 20 people who attended and it was a warm night of questions, poems and we even got some writing in.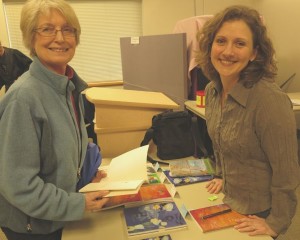 The Vancouver Launch for the book is scheduled for May 14th, 2013, 7pm. It will be the
LEAF PRESS SPRING POETRY LAUNCH celebrating Leaf Press' spring poetry collections:
Surge Narrows by Emilia Nielsen,
milk tooth bane bone by Daniela Elza and
Dark Matter by Leanne McIntosh.
Here is the evite: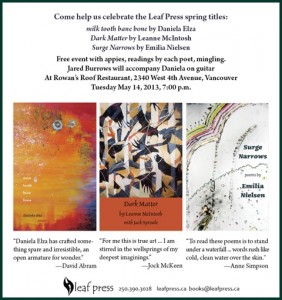 So May 14th, 7pm, at Rowan's Roof Top Restaurant, 2340 W 4th Ave, Vancouver. Readings. Nibbles. Books for sale. Free event.
Maybe I will see you there. Maybe you will bring a friend. Maybe you will bring someone to it who has never been to a poetry reading before.