Posted by Daniela Elza on Mar 10 2007
This is the blog of Daniela Elza.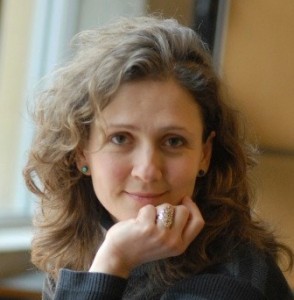 I am a poet, a writer, an educator, a scholar, going rogue when necessary. Over time this blog has turned into the place where I track and keep up with my publications, books, reviews, awards, readings, launches, interviews, and things of interest that I might want to think about in a public space. In that respect it is more comprehensive than any piece of paper or resume I have. I actually use it to update my resume.
:the philosophic and poetic of it:
Strange Places is about words and the places they take us. About poetry. The places it comes from and the power it has to create and re-invent us. It is about bringing poetry and philosophy back together. Also inevitably about the institutions that hold worlds and words prisoners, and with them our imagination. Or release them into the human imagination.
The words "strange places" came up in a conversation with friends, and somehow I knew that was the name of the blog that I have been contemplating. Strange? That is part of the mystery. Words take us to strange places in which we discover the strange places we are. Where we become more familiar with ourselves, get to know each other better, on a journey that gathers its own weight, discovery and surprise. Ultimately, I hope, a place that is not so strange, after all.
Photo Credit: Frank Lee
Help with the tech side: Dethe Elza