Posted by Daniela Elza on Dec 30 2014
It is the eve of New Year's eve. And what a year it has been. So much has happened. So much is behind me. There was joy and there was grief and all sorts of colours and shades in between.
And yet, the last two weeks of this year have been filled with blessings.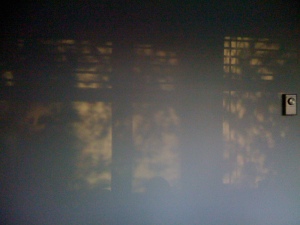 The Winter Solstice marks an important time of the year for me. The light is beginning to grow. I can celebrate light. Nothing to worry about there. I can celebrate light with a clear conscience. No compromises need to be made.
So I watch the sun paint its canvases on the walls of my house. New canvases each day. Places I would never have thought to put a canvas in, canvases between canvases. Just like you never know where a door would open, where a window will form and where a new threshold might offer itself for the crossing.


Fluid canvases, they move like water, winter water in the bed of a river, light on the walls, in the mouth and grip of life. Listen carefully, watch as they enter your eye. Be prepared to enter each as if for the first time. And each day anew.