Posted by Daniela Elza on Feb 16 2020
The book is out of my hands now and with copy editors and publisher and printer. What we have so far. Back cover blurbs are in. Thank you to the three amazing poets who took the time to read and write a blurb for the book.
"In the broken boat, Daniela Elza explores the unraveling of a relationship as it is truly experienced: not a tidy narrative of good and bad, but an undulating, multifaceted journey through grief, with no real beginning or end. These poems shatter and shine like river light."—Rob Taylor, author of The News.
"This brave new collection by Daniela Elza is both lament and praise for the ending of a marriage. The poems, fractured and musical on the page, are at once stark and complex, surreal and familiar. There is a vertiginous sense of unsteady balance, of climbing, rung to rung. And yet, a delicate strength is here—a learning how to move through grief."—Miranda Pearson, author of Rail.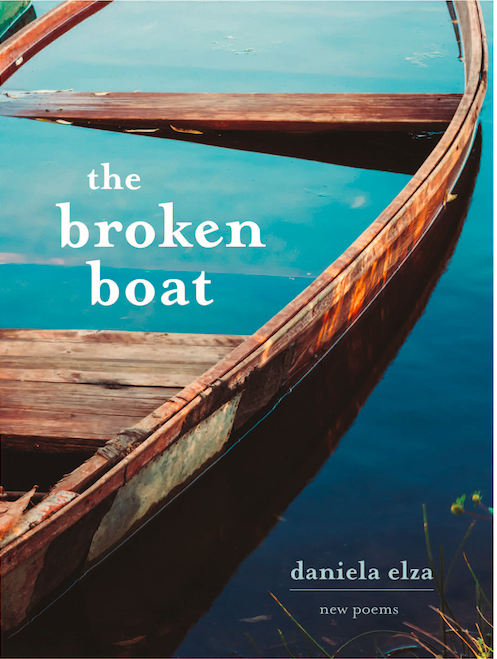 "The broken boat moves us through the psychological, social and legal ramifications of bodies coming together and coming apart, and Elza's attention to the gravitational tug of metaphors bears witness to the intensities that join us. The broken boat crystallizes the transformational heft of learning how we can be "our own questions' answers."—Kevin Spenst, author of Hearts Amok: A Memoir in Verse.