Posted by Daniela Elza on Oct 09 2020
This summer was good for collaborated poems. I have chapbook of about 10 poems written in collaboration with poet Arlene Ang. It is called slow erosions and should be out in the next month or so with Collusion Press. Thank you to Andy Verboom for selecting this chapbook as one of three to come out this fall.
Two other poems were accepted in the Futures Anthology series at Collusion Press. This edition is called Is This a Good Time Collusion Books, 2020).
These two poems I worked on in collaboration with Anne Van Amstel and my son.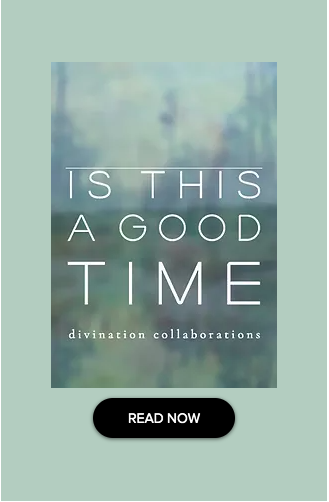 teaching a machine to write poetry by feeding it my body (of work
(a collaboration between myself, Azlen Elza, & AI)
The series of anthologies is also a fundraiser. They are now available to download and read for free. I was delighted to hear that another pair of collaborators in the anthology read What Leaves collaboratively. So click on the button at the bottom of the poem to see the video and listen to the poem.