Posted by Daniela Elza on Mar 24 2021 | Comment now »
Two days after my How Making Yogurt Keeps my Hope Alive got published on Motherwell, The Week featured it. It was a new feeling and a new experience. Only now, a month later, did things slow down enough for me to feel it.
Posted by Daniela Elza on Mar 21 2021 | Comment now »
About Place Journal (a literary journal published by the Black Earth Institute dedicated to re-forging the links between art and spirit, earth and society) will publish my Children of the Trees essay in their upcoming issue Geographies of Justice.
Thank you to the editor Alexis Lathem and assistant editors Richard Cambridge & Charles Coe for picking this piece and giving it some love.
Posted by Daniela Elza on Mar 20 2021 | 2 Comments »
I wrote this piece, after sending my own letter and survey to Council, City, and Mayor. Thank you to the editors of The Tyee for making space for it and for helping with the editing.
Yet Another Housing Survey, for a City That Seems to Love Them
There are a number of linked in articles and pieces that can help with background to this and I base the survey on
Canada's Dual Housing Policy: Assisting Owners, Neglecting Renters by J. David Hulchanski, Centre of Urban Studies Research Bulletin # 38, September 2007.
Give it a read if you have time.
Thank you to all the people who are working overtime on volunteer hours to build a future vision for the re-visioning of the area in keeping with the original vision.
I know! I used vision this many times since it feels like my city is lacking one.
Posted by Daniela Elza on Feb 18 2021 | Comment now »
A while back I took the challenge with a friend writer to write about yogurt. I taught her how to make her own as well. I had no idea what would come out of it –
Here it is.
How making yogurt keeps my hope alive

Motherwell loved it so much, they published it.
Do let me know your thoughts. I was surprised how much I managed to link in these 1200 words.
Posted by Daniela Elza on Feb 16 2021 | Comment now »
Feb. 17th is I-Read-Canadian-Day. Support this initiative if you can.
I have a few copies left of my pandemic publications the broken boat (only 4 copies left) and about a dozen of the slow erosions chapbook written between myself and Arlene Ang. Here is a little micro review of the chapbook.
Let me know if you want a copy of one of both:
$19.95 + $3:35 shipping for the broken boat.
Sale on the chapbook @ $10 + $2 for shipping in Canada.
Free shipping from the publisher for the broken boat if you get it directly from the website.
Here is one review of the broken boat published in the Ormsby Review. Here is another review of the broken boat published by The League of Canadian Poets. And here are a few poems from it on Poetry Pause.
Happy Reading!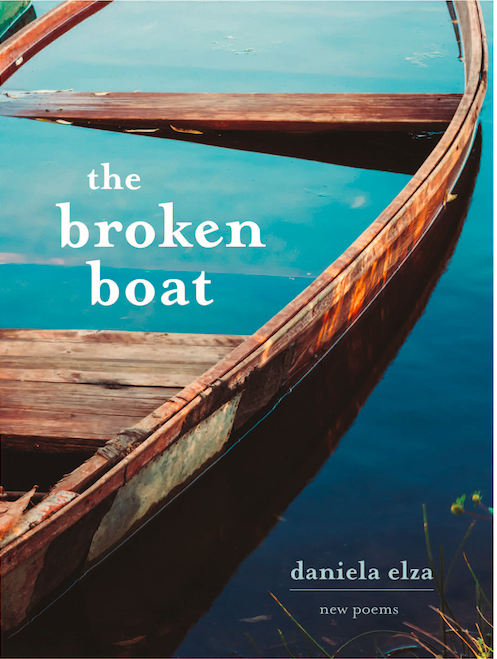 Posted by Daniela Elza on Jan 19 2021 | Comment now »
First acceptance of the year is a dear-to-me essay about my childhood in Nigeria, which gave me a really hard time as to what it wanted to be. Just the way a child would.
turning the kaleidoscope will be published by GRAIN Magazine, Issue 48.3, Spring 2021.
A delight to work with Grain Associate Editor Lisa Bird-Wilson on this piece. Thank you for giving this piece a home in your journal.
Posted by Daniela Elza on Jan 13 2021 | Comment now »
The inaugural Collusion Books season with live premiere of videopoetic performances in 25 minutes you can watch the premier of the three chapbooks. This will be a streaming event you can attend or one you can stream later.
First chapbook and first launch YouTube style.
Today's premier launch of slow erosions chapbook will be on YouTube, between 3 -4pm PST/6-7pmEST. Link to event today: https://youtu.be/vlS2qUYIq6c

6pm EST / 3pm PST.
"A Trip to the Zzoo"MA|DE (Mark Laliberte x Jade Wallace)
"Sprawl | the time it took us to forget"Manahil Bandukwala x Conyer Clayton
"slow erosions"Arlene Ang x Daniela Elza
Posted by Daniela Elza on Jan 03 2021 | Comment now »
The New Year is in and many are happy to see 2020 gone. It did live up to 2020 vision metaphor, where in hindsight we see how much we have mucked up the world. The crows are congregating outside my window spreading the tidings. And the sun is breaking through the clouds after days of rain and grey skies.
Here is to a new beginning. The year is still brand new, shiny, and squeaky clean. I hope we take to heart 2020 and what we have learned and plan and fight to change the world for the better. It begins with each one of us and the responsibilities we take. We can work together toward a more just, safe, and healthy future which has human wellbeing at its core, not a profit margin on the world.

On the publishing front, the harvest from last year is trickling it. That is the thing with publishing. It takes so long. Maybe that is why it feels is rewarding. It takes time and patience, in an impatient world. Here in the Riddle Fence, my name on the front cover, and, inside, an essay called "The Poem and the Carrot Went for a Walk one Day." Hope you enjoy it.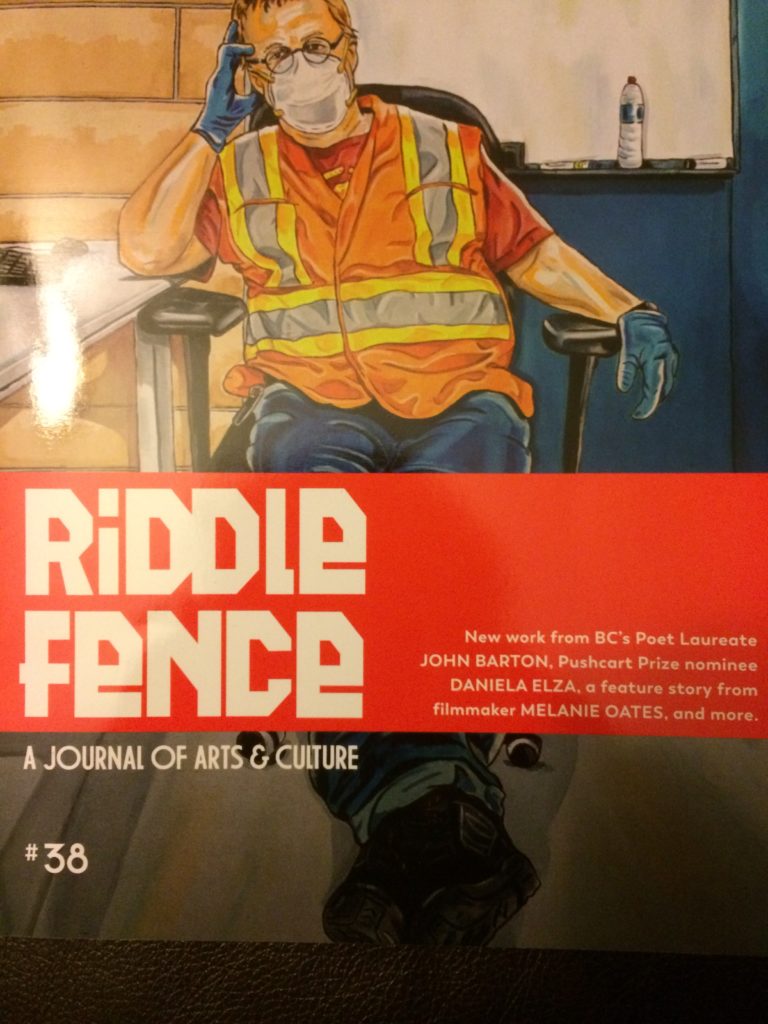 In the picture below are the publications I'm most proud of. the broken boat is a full length collection, that took its time. slow erosions is a chapbook of collaborated poems between myself and Arlene Ang (a project I began a decade ago). And two essays. The one above. And the one below in. . .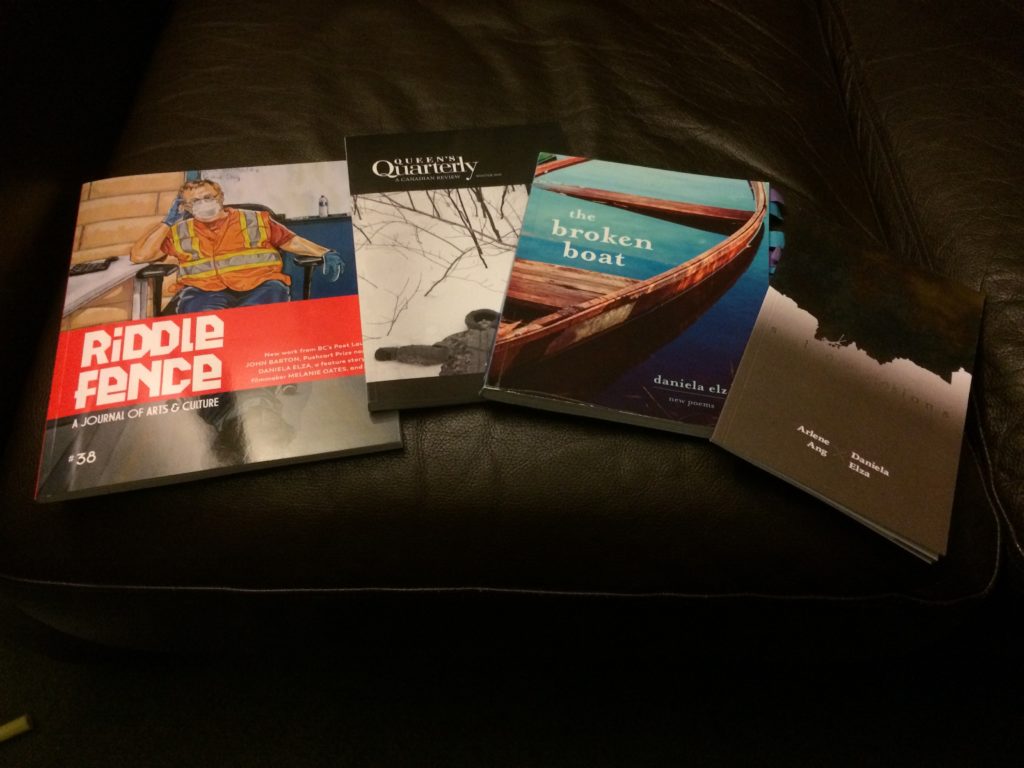 The Queen's Quarterly. I am delighted that my essay "But Where Are You Really From?" found a home in this beautiful publication. It also allowed for photos from the trip (I took with my son through Venice to Bulgaria and back through Munich) to accompany the essay.
The essay begins with my favourite photo from the trip, which also becomes a metaphor of sorts in the essay. When you get a chance to read some, or all, of these, I would love your thoughts.
In the mean time, I still have a few copies left of the broken boat. You can also get it directly from the publisher with free shipping still in effect. Sorry I cannot offer free shipping.
I have more chapbooks on order. I sold out of the first batch. You can still get them from me, before the launch on January 13th, for the sweet price of $10 + $2 for shipping in Canada. You can also get copies directly from the publisher here. slow erosions now has its own page.
Thank you for all your support in the last year, and let's make this next one count.
Posted by Daniela Elza on Dec 23 2020 | Comment now »
They arrived on Solstice day. Thank you Collusion Books.
Signed copies @ $15 dollars + free shipping in Canada.
Each book is numbered out of 100.
I have the even numbers up to 20 and all from 21 to 30.
2, 4, 6, 16, 18, & 22 are taken. Let me know if you want one.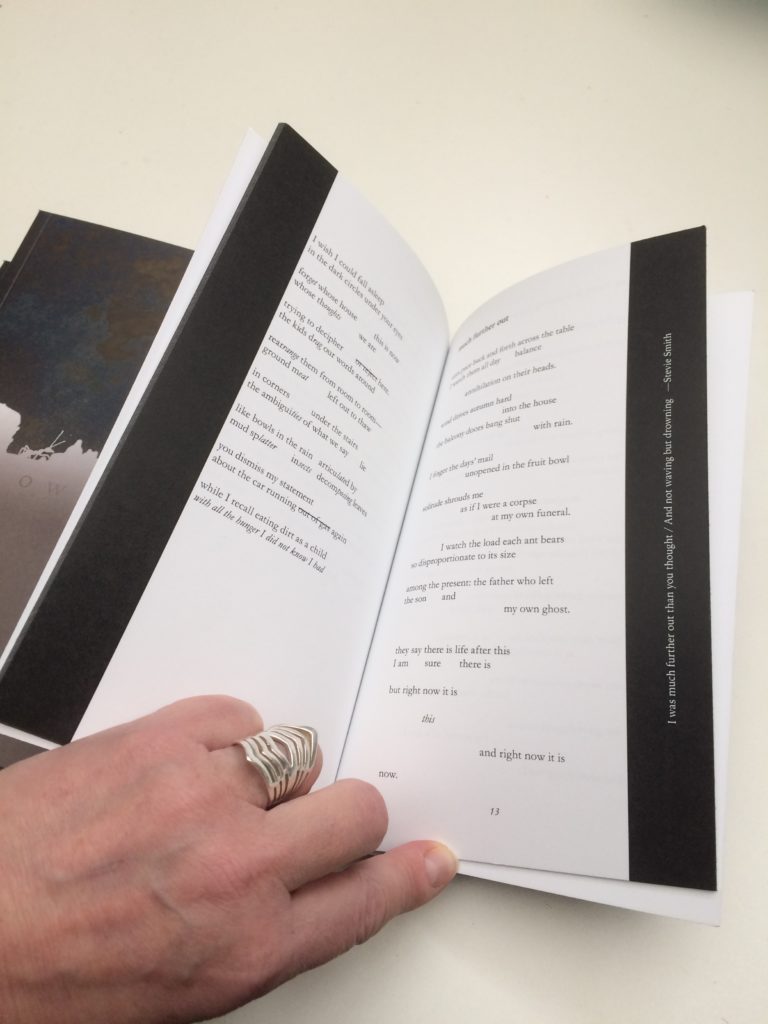 If you want higher numbers you can get it here from the publisher's website. Also free shipping before the launch on January 13.
HAPPY HOLIDAYS to all.
All the best in the Holiday Season.