Posted by Daniela Elza on Oct 16 2011
Yesterday we purposefully stumbled onto the Occupy Vancouver rally at the Vancouver Art gallery. I do not have too many words since I am still processing it. Also my words are focused on revisions for the manuscript for my upcoming book, as well as my conference presentation. But here are some iphone photos: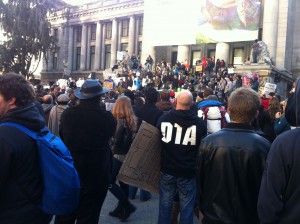 There was a good feeling about the place for the time I was there. On the steps of the art gallery people took turns talking. Each had 5 minutes. What I heard were eloquent, erudite expressions for the world we are sustaining and how we can create a better one. I was impressed and touched. I was not there for too long but in that short time I heard two poets speak as well (one a student in grade 12 and the other a spoken word poet). So good to see the poets there. Of course they have to be. This is poet territory with our quiet revolutions. See love backwards in revolution. That was on a sign I could not zoom in on.
The expressions were varied and not necessarily always in agreement. Which was also touching. There was no feeling of: if you are not with me you are against me.
Talking of directions: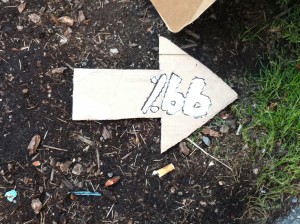 There were places one could make a sign if they did not have one. Some random signs.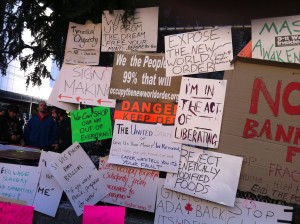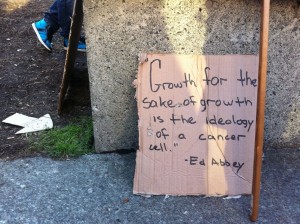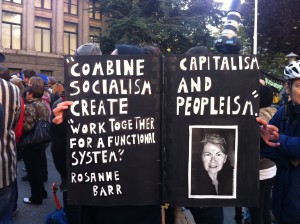 And this was my favourite. A very busy intersection downtown looked like this yesterday:
And the photo of the day:

If you do not get a chance to go out and support this phenomenon at least consider thinking about it. Do not give up if it is too hard contemplating this. It is. And giving up is not an option. Let it occupy you. Devote a small space of yourself to it. Let it grow.